When we carry out distillation, concentration, purification, purification and crystallization experiments, the rotary evaporator is our common instrument and equipment. Through the spherical flask rotating at a constant speed, the sample can be evaporated in a large area, which can effectively improve the speed and quality of our experiment.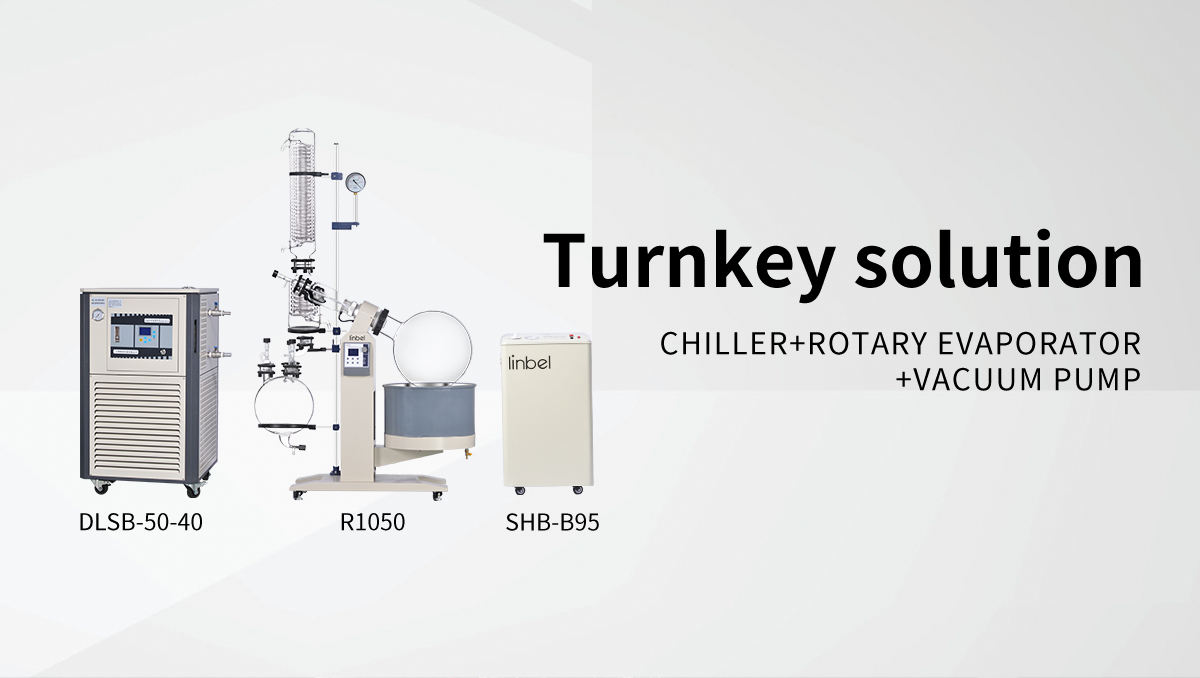 The sample recovery rate of rotary evaporator is not only related to the properties of materials, but also has a great impact on the recovery rate by using the rotary evaporator. Let's talk about the impact of vacuum on sample recovery.
1、 If the rotary evaporator rotates too fast, the recovery will be affected. When the vacuum is too high, the experimental target will evaporate and lose with the solvent; In addition, we also note that the solvent can not bubble during spin evaporation, which can be controlled by reducing the temperature and rotation speed.
2、 When the vacuum is too high, a buffer bottle can be added between the vacuum pump and the rotary evaporator to effectively prevent the experimental substance from being sucked into the vacuum pump. If a diaphragm pump is used, there will be a knob near the meter, which can roughly adjust the pressure in the system.
3、 The condenser temperature is the key factor affecting the recovery efficiency. If the condenser temperature is too low, the evaporated experimental substances will accumulate in the condenser and cannot be dissipated in time. When the vacuum pump is working, the experimental substances will be sucked into the vacuum pump. In addition, if the test object is ether and other substances, change the water in the pump frequently, otherwise it is easy to cause fire.
The above is the relevant content brought to you by Linbel instrument about the impact of rotary evaporator on sample recovery under the condition of controlling vacuum. If you have any questions, you can contact us at any time and we will serve you wholeheartedly.